Your website's homepage design plays a pivotal role in crafting a lasting impression on visitors. It's often the first point of interaction between your business or brand and potential customers, setting the tone for their entire online experience.
A well designed homepage not only captivates your audience but also boosts your online presence and credibility. Investing in an exceptional homepage design is the first step towards a successful online presence.
Whether you're launching a new site or revamping an existing one, these website homepage design tips will help you stand out online.
Clear and User-Friendly Navigation
The first rule of effective website homepage design is to provide clear and user-friendly navigation. Your website's menu should be intuitive, with easily understandable labels.
The homepage serves as the gateway to your entire website, and visitors should seamlessly find their way around it, accessing information quickly and effortlessly. Group related content logically under headings or sections to create a structured and organised layout.
Some of the best homepage examples are the most simple ones. Simplicity is key when it comes to website homepage design ideas. When people come to your site, they aren't there to criticise the design. They want to find information or complete an action. This is why easy navigation and design simplicity is essential.
To optimise your homepage's navigation, keep the structure of your main menu simple and position it near the top of the page for easy access. You should also consider including a navigation footer to help with navigation or even a search bar at the top of the page.
Strategically placed links are also an important aspect of navigation for website homepage design. Links within your homepage copy guide them further into your site, ensuring a seamless browsing experience.
Mobile Responsiveness
Mobile devices have changed the way people access the internet so it's essential to make your website homepage design mobile-responsive.
A responsive design adapts to various screen sizes, ensuring a seamless experience for users on smartphones and tablets. In order to achieve this, you need to invest in a flexible website structure with mobile-friendly html.
Optimise Loading Times
In today's fast-paced world, nobody likes to wait. The speed of your website homepage can make or break your online presence. Visitors are accustomed to instant gratification, and a slow-loading website can quickly send them clicking away to a competitor's site.
Slow loading times frustrate users, erode patience, and can lead to high bounce rates. Not only this, but search engines like Google consider loading times when ranking websites. Faster websites tend to rank higher in search results.
To improve homepage loading times, compress images, streamline your code, and consider using content delivery networks (CDNs).
High Quality Content
Your website's homepage should be a welcoming destination, offering something genuinely valuable to your audience. High-quality content achieves precisely that.
It's content that resonates with your target audience, addressing their needs, interests, and pain points. You can add a hero image to the top of the page to catch the attention of your website visitors. You should also pay attention to grammar and spelling, and keep your content up to date to keep it fresh and appealing.
When your homepage content engages visitors, they're more likely to stay longer, explore further, and ultimately, convert into customers or loyal followers.
Effective Call to Actions
Guide your homepage website visitors towards specific actions with clear and compelling Calls to Action (CTAs). Whether it's making a purchase, subscribing to a newsletter, or contacting you, a well designed call to action encourages user engagement and is among the most critical homepage features.
A call to action can be a button, compelling value proposition or a unique selling proposition.
An effective call to action button on your homepage should be clear, visually compelling, and highlight the benefits of taking action. They enhance the user experience, simplify navigation, and drive conversions.
Visual Consistency
When thinking of website homepage design ideas, maintaining visual consistency is essential. Visual consistency is the glue to an awesome homepage that holds your website's design together and reinforces your brand identity.
Use a cohesive colour scheme, typography, and design elements to reinforce your brand identity. Consistency builds trust with your audience and helps your online presence.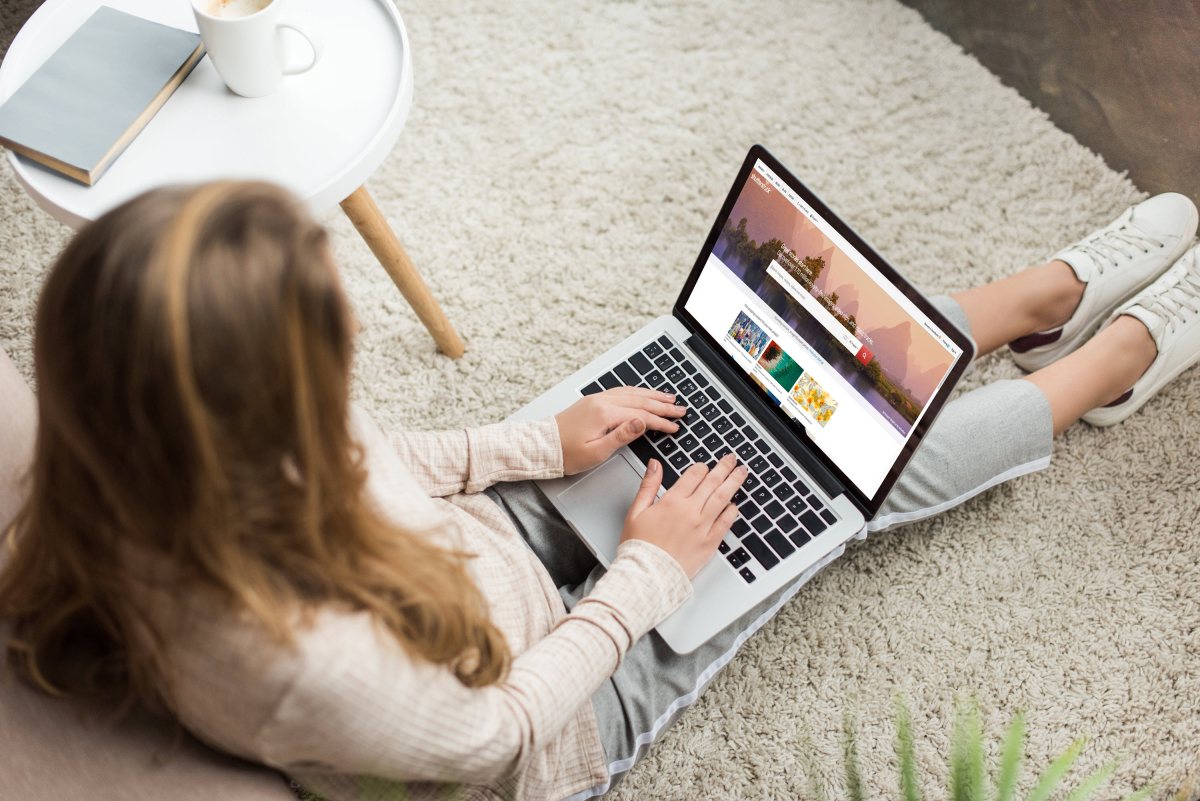 Whitespace and Readability
Whitespace, often referred to as negative space, is a fundamental web page design element that plays a pivotal role in ensuring the readability and overall aesthetic appeal of your website homepage. It is the vacant, unmarked area surrounding text, images, and other elements on your web pages.
Whitespace provides visual clarity, enhances focus, and guides user attention on your homepage. You'll see on many of the best homepage design examples that whitespace improves readability by separating content and making text legible. To help with readability, use legible fonts and font sizes, and create a good contrast between text and background.
Optimised Images and Videos
Multimedia elements can enhance your homepage content, but they should be optimised for web use. Optimised images and videos are essential for your website's success. They engage users and enhance loading times.
By compressing these media elements without compromising quality, you create a faster, mobile-friendly, and bandwidth-efficient experience. This boosts user engagement, SEO rankings, and ultimately strengthens your online presence.
SEO-Friendly Structure
An SEO-friendly structure is crucial for online success. It involves practices like proper HTML markup, meta tags, and keyword optimisation.
This approach boosts your website's homepage visibility in search engine results, leading to higher rankings and increased chances of being discovered by your target audience. It also enhances user experience, credibility, and competitiveness.
It's easy to get caught up in web design trends that only focus on the aesthetics of a website, but it's important to keep SEO in mind when designing your website.
Security
Website security is a non-negotiable aspect of your online presence. It acts as a digital fortress protecting both your site and sensitive user data. Security measures, including SSL certificates, regular updates, and the use of security plugins, are essential to safeguard against cyber threats such as hacking attempts and data breaches.
Beyond protection, website security fosters user trust, improves search engine rankings, and ensures compliance with data protection regulations.
Accessibility
To create the best homepage, you first need to make sure it's accessible to all people. The goal of accessibility for website homepage designs is to make a website that anyone can use. Accessibility is important for all aspects of your site including structure, format, visuals and written content.
You need to ensure your website is accessible to all users, including those with disabilities. Use alt text for images, provide keyboard navigation, and adhere to web accessibility guidelines.
Ready to transform your online presence?'
Let Organik Web design a website that truly represents your brand. Our team of web designer experts are here to bring your vision to life.
Contact us today to schedule a consultation.