Are you nearly done with your web project? With the target audience identified, wireframes finalised, images sourced, and web developers supplied with caffeine, the next thing to do is start the website launch process.
In this blog post, we will take you through some of the steps you will need to be across during pre-launch and after your site is live to help prepare you as much as possible.
Website Launch Checklist
Whenever a new website is ready to go live, we run through a website launch checklist to ensure that everything is ready from your end and from ours. Below is the list to get you ready for the launch date.
Gather and create your content for the new website launch
Launching a blank website is never ideal, but even after all the copy and images are collected for the site, one of the main things that can help in the process of helping rank your site to the top of Google is multiple blog posts.
These can be anything to do with the services that you wish to rank for and your target market will enjoy, this will be a part of your search engine optimisation plan to draw more website visitors.
You will also have to decide on the title tag and meta descriptions that will be shown on search engines when your page is shown. Posting blog posts to your new website is done through your content management system – once your web development is complete, a reputable SEO agency in Perth can help with posting consistent blogs.
Upload XML Sitemap
An XML Sitemap is a file that tells search engines what web pages and content you have on your new website and the hierarchy of your site architecture. This allows search engines to understand the structure of your site and know where to direct website traffic when they search for results. This is all usually done by us at Organik Web during your own website launch.
Install Google Analytics
Google Analytics is a platform that collects website data from your users and allows you to see which landing pages are getting the most traffic, the percentage of your users that are mobile visitors and much more.
There are many types of analytics platforms you can use, but as a base, we recommend at least using Google Analytics to help you understand and optimise your website's performance. This is all usually done by us at Organik Web during your website launch.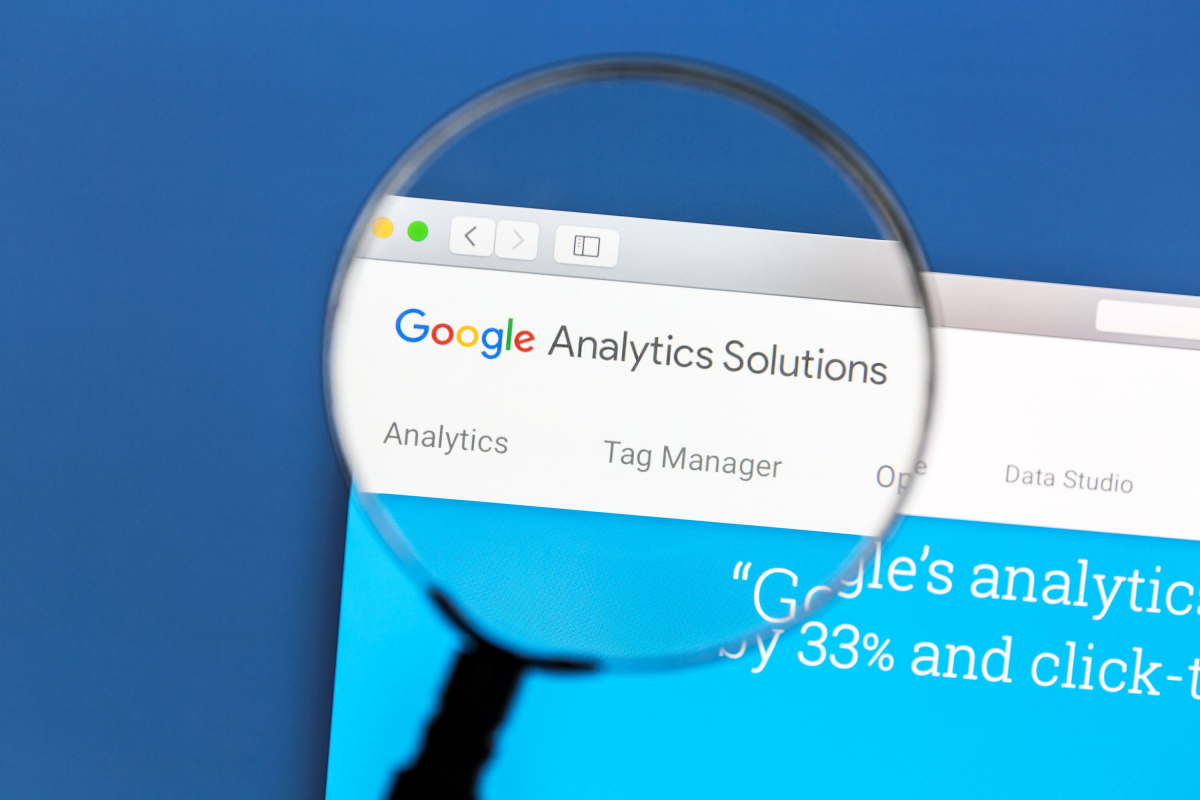 Try to break your new website
This is the fun part on your end – usability testing. You get to view your new website design and work with our developers and web designers to see if there's anything we can break.
This means checking all internal links are going to the right place and haven't accidentally become broken links, trying the site on a variety of platforms and testing if contact forms are working.
Make a spreadsheet of any issues found, including a description, what device and browser they were found on and the link to the webpage. Pass this on to your web developer and they will sort out any issues before your new website launch.
Ensure accessibility
In today's world, it is no longer acceptable for someone to not be able to use your website due to a disability or ageing on top of just making sure that everything is as smooth for users as possible.
While some industries (healthcare, government services etc) may see it in their best interest to reach the highest level of accessibility possible, AAA, as rated by the Web Content Accessibility Guidelines (WCAG), other new sites may be content with reaching the robust AA standard. Have a look at your target audience and see what would work best for them.
Adding alt text to your images
Having the added benefit of allowing you to add content from your keyword research to this part of your new site to help your search engine optimisation, it also allows users who use screen readers or someone who lives rurally with slow internet to still know what content they can't see in the absence of images.
Video content with captions
Ensuring that if you have any video content on your website, it can allow captions if applicable. This also allows users with hearing impairments or those who may not be able to listen to audio in a shared space still get the maximum experience from your website content.
Make sure the text colour is all accessible
Contrast is the key thing in accessibility and making sure that your words stand out from the background behind it is a big part of legibility. After all, you want users to be able to read your content, right? While your brand colours may look great on your logo, they may not always meet accessibility standards when used on text, check in with your web developer if you're unsure.
Test for speed
Usually completed by us here at Organik Web, testing for the load speed of each new landing page on the site is critical, as search engines can punish sites that don't load quickly and highlight ones that do.
There are many tools out there to analyse your site's performance in this way, one of which is Google's PageSpeed Insights. While you don't need to cancel your new website launch if these results aren't perfect, it's best to get them as good as possible for your website health and your target audience.
Is it mobile-friendly?
In this mobile-front world, we live in, all web pages must be ready and responsive to different screen sizes. At Organik Web, we make sure that our outputs are suitable for multiple devices unless specified. This allows you to have peace of mind for your new site launch. Google Search Console can assist with these types of checks.'
Ready for Your New Website Launch?
Once the checklist is done, your launch date is here and it's time to announce your new website on social media, email lists and other marketing channels. While it won't start ranking or appearing on Google for a couple of days, don't fret! Google can often take a while to crawl through new websites to put on their search engines.
The work doesn't stop here though, after your launch date, regular updates and maintenance of your web pages are required to make sure all the plugins are up to date, your site security isn't compromised, performance optimisation and much more to make sure your site is in the best position possible for your users and keep Google seeing your site as valuable.
For any questions or to chat about your site development, get in touch with Organik Web today.