Some people consider a website to be the same as a basic product like a book or a computer. If you take a detailed look into website development itself however, this couldn't be further from the truth.
Due to the involvement of more designers in the industry and advances in technology, the cost compared to return has improved.
A website is an important aspect for any business looking to increase its online presence, so it is vital that it receives adequate attention. Let's take a look at how much it costs to build a website in Australia.
Questions to Determine the Cost of Website Design
Getting a business website designed and developed should be considered similar to building a house. You wouldn't look for a house and then buy the cheapest one you could find without a detailed look, would you?
"Well, that all depends on how much money you have to spend", some may say. This is true – there are a number of factors which contribute to a website's cost. And similar to houses, websites range from basic builds through to luxury custom-fitted netscapes.
Here are some questions it would be wise to ask yourself and discuss with a web designer in the early days of web design:
1. What is the purpose of your website?
One of the first things you should consider before getting a new website made is "How will it be used?"
This is important to ask yourself as it helps web designers determine the scope of the entire web design project. A small business that only wants to show industry-related blog posts does not need the same sized website as a large corporate company that wants to promote multiple services and products.
2. How should your website look?
Web design impacts how people form first impressions of your business. Much like meeting a person, it takes under a second for users to decide whether they like your business website or not purely based on its visuals.
Within this question, you should determine what theming you want to use. There are pros and cons to using a pre-built theme as opposed to a fully customised one, which includes web design costs.
3. Do you require any custom functionality?
Think about how your business operates – are there any processes that could be streamlined to be more efficient with a digital solution on a new website? There are a wide range of custom functions, however the most common ones include:
Contact Form – Customers need a way to reach out to businesses and having a contact form on your website can allow people to reach you outside of traditional work hours.
Booking System – Some businesses need to be able to accept and keep track of bookings for services. A digital booking system makes this a lot easier, plus it shows a level of modern sophistication that makes a professional site.
Membership System – Keep up B2C relations with a robust system that allows users to enter their information into a database. This can allow for easier tracking and management of your customers/clients.
Product Catalogue – If you offer products and/or services that you want to sell online, having a catalogue to display your products will be much more attractive to customers.
Build Costs of Common Website Types
While determining specific website costs is a case-by-case for the typical web design agency, sites can be categorised into different types. Looking at these website types can help you better understand how much work – and therefore cost – goes into each one.
Small Business Websites
Average Cost Range – $4,000 to $7,000
Did you know that a staggering 40.5% of small businesses in Australia don't have a website? This means that – as a small business – simply having a website will put you ahead of many competitors. You can't appear on the most popular search engines without a website!
Smaller businesses that just want to get their business online can opt for a simpler website that involves only a few pages of content describing themselves and what they offer. Web development for sites like these is typically shorter, and therefore cost less.
Service-Centric Business Websites
Average Cost Range – $5,000 to $10,000
Businesses that focus on using their website to promote, showcase and sell their services online will need to have more compelling and optimised SEO content on their site to ensure more visitors convert into customers. These sites are more likely to have custom theming to define their brand, meaning costs are a little bit higher than small business websites.
eCommerce Websites
Average Cost Range – $15,000 to $25,000
An eCommerce website is the best option for businesses who want to prioritise product sales in an online store environment. Features like product catalogues, product customisation and payment gateways make these websites function as effectively as possible. 
eCommerce websites are the broadest of these website types and thus makes them harder to estimate. In most cases however, they do cost more than small business websites.
Large Business Websites
Average Cost Range – Variable, usually starting from $15,000
The bigger the business, the more is required to keep that business running smoothly. Larger companies that want to make themselves stand out from their competitors will want to have the best content and features on their website – as well as a custom theme. 
Costs for these websites can be high, however the return on investment for a larger, well-known brand makes the investment worthwhile.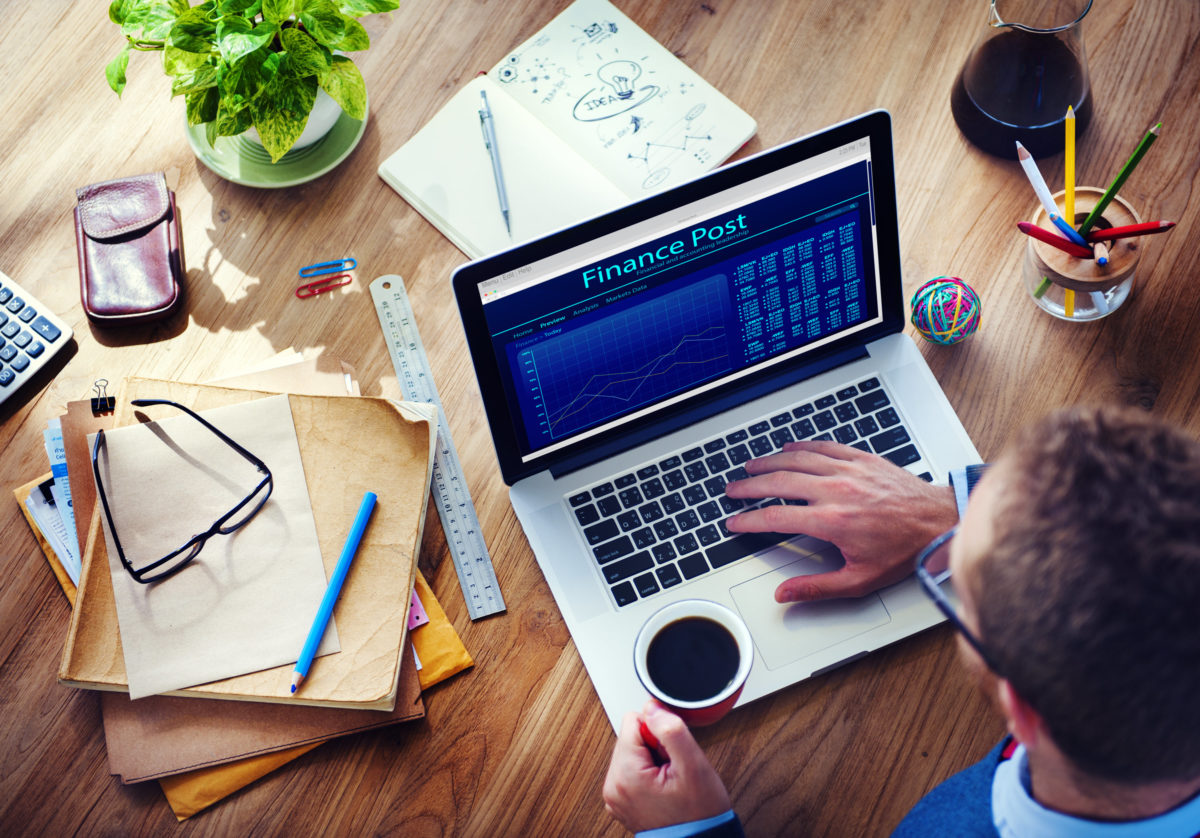 Understanding Long-Term Costs
The biggest mistake when budgeting for a business website is only planning for the actual development of the site itself. Like other technologies and digital goods, websites become outdated over time as better and more efficient methods of web development are found.
Here are some long-term website costs to take note of when going through your development plan.
Domain Name Registration and Management
Average Costs – $10 to $30 per year for each .com or .com.au domain registration, but up to $80 to $100 pear year for vanity domain registration. $10 to $50 per year to manage each .com or .com.au domain.
Domains are the strings of text users type into their web browsers to access your site – without a domain name, you won't have any website visitors.
Domains can be registered via a number of domain vendors – such as GoDaddy and Crazy Domains – who allow you to purchase an available domain name for a set period of time, upon which you can pay to renew it.
Website Hosting
Average Hosting Cost – Variable, find out more on our Aftercare page
A website at its core is just a collection of files and code that displays to users when the information is loaded. A website still needs to be put online somewhere so that users can find it.
Most web designers will be able to either offer their own in-house hosting solution, or recommend an appropriate hosting service elsewhere. The hosting cost will usually differ based on the size of your website in terms of the number and size of files.
Website Maintenance and Updates
Average Maintenance and Update Costs – Variable, find out more on our Aftercare page
Every website on the internet will need an update eventually. This could be for any number of reasons, from basic routine maintenance to major plugin and system upgrades.
You will need to ensure you have some budget left aside for performing these updates to your business website. The frequency of how often website maintenance and updates are performed will be determined by your web design agency.
Are You Ready to Receive a Detailed Website Cost?
While there isn't a global website design cost calculator available online, the questions and topics covered in this article will help in understanding what goes into the cost of a website.
The Organik Web team have many years of experience in designing and developing websites and are ready to help you get started on your next project. Don't hesitate to get in touch now to learn how we can boost the performance of your business online.