Operating a successful website is a huge task that requires diligence and attention to detail. Along with delivering services to end users, thinking about worst-case scenarios is important.
Website backups are a crucial piece of the puzzle because they give you a safety net when something goes wrong. Whether you run a personal hobby site, a small family business, or a large global enterprise, regularly backing up your website is crucial.
It's important to define backup services and dig deep into the details of not only the data that's backed up but how backup storage works. We'll review backup types, analyse business benefits, and examine how to secure your website manually or via a partner.
What is a website backup?
A website backup is a copy of your website kept on-premises or in a remote cloud location. Depending on your website, this backup data will likely include operating code; databases; content, images, and media; and add-ons, plugins, and themes.
Modern backup solutions often use cloud-based methods via FTP, SFTP, FTPS, or SSH. While you can back up to a local computer or hard drive, this can be risky and time-consuming.
Regardless of your business size or site complexity, regular data backups are essential to ongoing site maintenance. If a data security or equipment incident occurs without a backup implemented, you risk losing data, disrupting operations, and compromising your business integrity. From network intrusions and natural disasters to simple human error, backing up your data so you're prepared in the event of a loss is your responsibility.
What does a web backup involve?
There are many ways to backup a website, from built-in hosting systems to third-party services and manual solutions. Depending on the size and complexity of your website, this can involve various tools and technologies.
The following backup solutions are possible:
The simplest way to backup your site is to use the service offered by your hosting platform. Most hosts provide an integrated backup solution, from automated and one-click services to those with multiple options.
You can also take advantage of paid backup services, either directly from your host or from a third-party provider. This solution normally offers a higher level of data and code security.
In addition, you can perform a manual backup of your site, either online or through an on-premises backup server. While this is a more complex solution, it can provide additional security.
Types of web backups
Along with basic differences between services, website backups can also be defined according to coverage, frequency, and amount of data stored. In this context, there are three approaches: full, differential, and incremental backups. The method you choose depends on many factors, from the size and complexity of your data and code to the intended frequency of website updates.
Full backup
A full backup is the most comprehensive type. It copies your entire data set every time, regardless of previous backups or specific circumstances. With a full backup, you clone all selected data, including files, folders, and applications and store them in a designated backup destination.
While this process takes a lot of time to complete, you can restore from your backup quickly if something goes wrong. However, this website and server backup solution requires lots of storage space, and it has a significant time and cost burden.
Differential backup
A differential backup involves making copies of data additions or alterations. This service typically works alongside a full backup, which is performed occasionally and augmented with partial ongoing backups.
All data created or changed since the last full backup is copied and stored, which creates two backup components: the initial full backup and the latest differential backup. This involves duplication and an ongoing sequence, with data continually updated to cover changes.
Incremental backup
An incremental backup is the least comprehensive model, but it can still be very effective. With this system, an initial full backup is augmented incrementally, with succeeding backups only storing the changes made.
This type of backup is very fast, requires much less space, and offers greater flexibility to businesses. There is no duplication, and backups can be performed more easily as only the most recent changes are stored.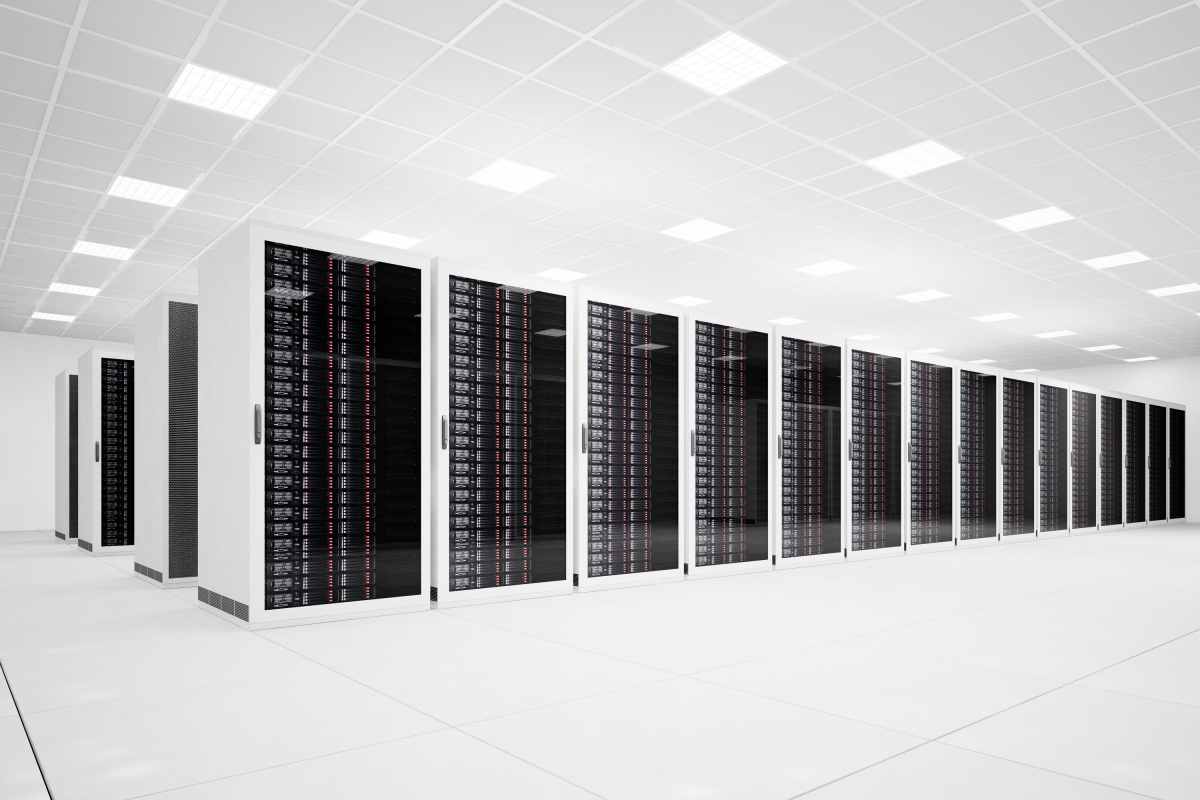 Benefits of regular web backups
Backing up data is an essential part of running any website. Whether it's a personal blog, a static business website, or an interactive shop front, a backup gives you reliable access to your website data files in the event of a loss. This offers a range of tangible and intangible benefits, including the following key advantages:
Data integrity
Having access to a backup of your website gives you complete control over your data. If your site goes down for any reason, you can search through your backup files, revert to your latest backup, recover data and pick up where you left off.
This level of data integrity is expected for modern businesses, especially those that deal with financial information or sensitive customer records as they can provide continuous data protection that is – for the most part – automatic.
Business continuity
A good backup system kicks in almost immediately, which means little to no business disruption. This is extremely important in the modern world, where going offline can mean millions of dollars in lost revenue daily. Business discontinuity has a variety of costs, from lost business income and security gaps to issues with compliance and business reputation.
Clarity and confidence
When you have a solid backup system in place, you can operate your business with complete confidence. This level of assurance is priceless in the modern world, as it provides clarity and enables better decision-making. Even if you don't use it, a website backup service gives you operational confidence and peace of mind.
Reputation management
When data is lost or compromised online, you need to be prepared. Along with filling security gaps to prevent unwanted intrusions, backup solutions are an essential part of every cybersecurity plan. Nonexistent or incomplete backups can severely impact your business reputation, and sometimes the damage can be fatal.
How to backup your website
The website backup process can be impacted by a few factors, with implementation details dependent on your business size, website type, and hosting platform. Your level of technical expertise is also a factor, especially if you plan on doing manual backups.
Generally speaking, there are three ways to backup your website: via your hosting partner's control panel, via a third-party backup service, or manually using tools like FTP and phpMyAdmin.
If you plan on performing a code data backup automatically through your current hosting partner or a third party, it's important to understand your options.
Speaking with your host is the best way to understand the control panel, although, with many providers, it's as simple as one or two clicks. If you want to get involved with manual backups, connect to an FTP server via a client, perform database backups via phpMyAdmin, or perform a full website backup via hPanel.
Get secure website backups, hosting and maintenance with Organik Web
If you're looking for a full-service website hosting, maintenance, and backup solution, Organik Web is ready to help. We work with individuals and businesses of all sizes and prioritise all aspects of web security and continuity. Please browse our website or contact our team to learn more.