When getting a new website designed, it can be easy to focus purely on the website itself as something that gets developed and given to your business as a single product. However, a website on its own is not enough to get your presence online. You also need website hosting, which is a service that stores your website and makes it accessible to internet users worldwide.
There is a lot involved in web hosting, and this can create a lot of questions and even confusion at times – but we're here to help. In this guide, we'll explain everything you need to know about web hosting and maintenance so that you can make informed decisions about keeping your website up and running.
What is Website Hosting?
In order to understand web hosting, it's important to first understand how the internet works. The internet is a global network of interconnected computers that share information and resources. When you design a website, that website is stored on a web server. A web server is a computer that stores websites and makes them accessible to internet users.
The types of web servers include:
Shared web servers – These are web servers where multiple websites are stored together. Websites on shared servers share the same resources, such as CPU and RAM usage.
Dedicated web servers – A dedicated server is like what the name implies – a server dedicated to just one website. Because there is only one website on the server, dedicated servers can offer more power and flexibility than shared servers.
Virtual servers – Also known as a VPS, a virtual private server shares the hardware and software of different systems. This allows the mimicking of a dedicated server hosting system.
Web hosting is the process of storing a website on a web server. When you host your own website, you rent space on a web server and store your website files there. Your website and all web pages will then be accessible to anyone who has an internet connection and knows the domain name of your website.
Hosting your own website can be expensive and requires technical knowledge. If you don't want to host your own website, you can use a web hosting service. A web hosting provider can reserve space on their servers for your website and handle the technical aspects of running a web server.
Some forms of web hosting services include:
Shared web hosting – As mentioned above, shared web hosting is where multiple websites are stored on the same server. Shared web hosting services typically offer basic features at lower prices.
Dedicated web hosting – Dedicated hosting is the most expensive type of web hosting since you have an entire server for just your website. This also gives you the most control over your own server – meaning higher levels of customisation can be implemented.
VPS web hosting – A VPS can give you a little more control than shared hosting by simulating a dedicated server. VPS web hosts offer more features and allow you to run programs directly on your server.
Cloud hosting – Using multiple hardware networks to create a virtual space for your website, cloud hosting provides a blend of the other forms of hosting. It can be more flexible thanks to not being restricted by a single server.
To choose a web host, you need to consider your budget, the type of website you are creating, and the level of control you need over your server. Some web development packages may also include free hosting and even a free domain name for a set period of time.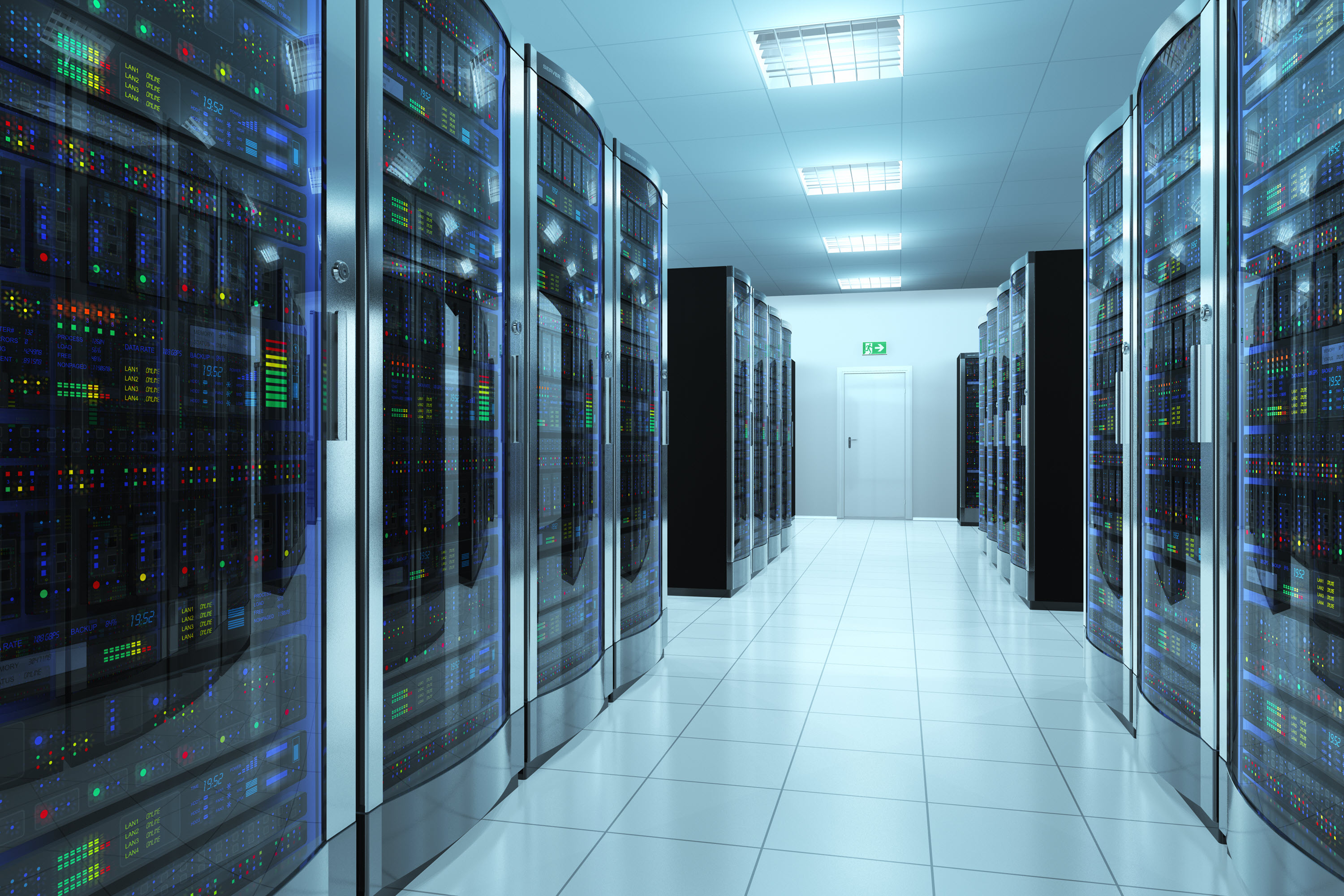 Benefits of Good Web Hosting
While any form of web hosting is required to make your website visible online, having quality dedicated hosting from a web hosting provider can really make the difference for your online presence. Here are some reasons why:
Improved Website Speed and Performance
All reliable web hosting companies should offer you a web server with decent speeds. However, a good web hosting provider will also offer you caching and other performance-enhancing features to help your website load even faster.
As technology continues to improve on a global scale, the patience of website visitors has started to decline – meaning more and more people leave sites if they don't load quickly. Having a fast and snappy website with good performance means users will stick around for much longer, leading to more conversions.
Increased Security
Good web hosting providers should be able to offer you increased security features, such as firewalls and malware scanning, to help protect your website from attacks. Malicious attacks can happen out of nowhere at times, so having more security for your website can give you more peace of mind to let you focus more on your business.
Better Customer Support
If a problem occurs with your hosting service, you want to be sure the problem can be resolved as quickly and smoothly as possible. Investing in a good web hosting company that provides quality customer support will make for less hassle in the long run, as any issues can be raised and rectified with efficiency.
What is Website Maintenance?
While web hosting deals with the physical space and infrastructure for your website, website maintenance is what keeps your site running smoothly and efficiently. Website maintenance can encompass a wide range of tasks, including but not limited to:
Software updates – Software becoming outdated is an inevitability, and this means updates are also an inevitability. Software updates can be applied to improve the functionality of certain website features, such as contact forms or database systems.
Backups – In many cases, it's better to be safe than sorry. That also applies to websites, where having backups of your site can save a lot of time if your website goes down or gets corrupted for any reason.
Performance optimisation – Having a fast website means more users are likely to visit and stick around. Website maintenance can include optimisations to the server and software in an attempt to improve performance and page speeds.
Most web hosting plans include some form of website maintenance, though this can differ depending on the hosting account.
Why is Website Maintenance Important?
As with other major investments in both professional and personal life – such as a retail location, office, home, or vehicle – maintenance and upkeep is the key to the longevity of your website.
Keeping your website backed up, updated, and optimised means you are ensuring that your business' online presence stays for a long time, keeping people engaged with you for longer.
Get Premier Website Hosting and Maintenance with Organik Web
With knowledge and experience hosting and maintaining websites, the team at Organik Web are ready to make sure your site is as fast as possible. Our developers are driven by a desire to see results, and we put that drive into all of our work.
If you're wanting to grow your business online with an effective website hosting package, contact our team today to find out how we can help.