When it comes to branding your business, many people think that the logo is the only important aspect. While a logo is certainly part of branding, it's only one small piece of the overall brand design puzzle.
The overall branding identity for your website should be well-designed and cohesive in order to create strong brand awareness for your company. In this blog post, we will discuss what brand identity design is and why it's so important for your business.
What is Brand Identity Design?
Brand identity design is the process of creating a visually appealing and consistent branding identity for your website. Creating a strong brand identity is important because it helps visitors to remember your site and creates a sense of trust.
This covers everything related to your brand from a visual standpoint, including but not limited to:
Logo – This will be the main image that appears in people's minds when thinking about your business. Making a logo that blends your company mindset with trends within your target audience will make a world of difference.
Colour Palette – To build brand awareness, it's important to consider colour theming. Different target audiences will respond differently to different colours; for example, red is a much more alert "take action now" colour, whereas blue is considered calmer and evokes more of a "take your time" idea.
Font – The usage of the font in your branding is similar to colour in that the type chosen will affect how audiences react. Louder fonts will promote urgency to convert, smoother fonts feel more informative.
Images – The type of images used in branding also contribute to your brand identity. Increase trust with your clients by using images of your business dealing with clients, or showcasing images of finished products to show what you can provide. A good brand image is able to leave a lasting impression.
These elements then come together to form how you appear to your target audience. It can be very helpful to compile the different areas of a brand's identity into a brand style guide. These guides can be a good reference point to ensure ongoing marketing efforts are consistent with the brand.
Why is Brand Identity Design and Brand Awareness Important?
There are many reasons why having a strong branding identity is important for your website. We've listed just a few below.
Building Brand Awareness
Awareness is the first stage in the buyer's journey and branding can play a big role in this. If potential customers are unaware of your brand, they won't be able to purchase your products or services. Branding helps customers become aware of who you are and what you do.
Even with a strong brand identity, businesses can create brand awareness campaigns specifically for the purpose of letting more of the target market know what you and your business are all about. When more people can easily recognise your brand, word-of-mouth marketing becomes a passive strategy.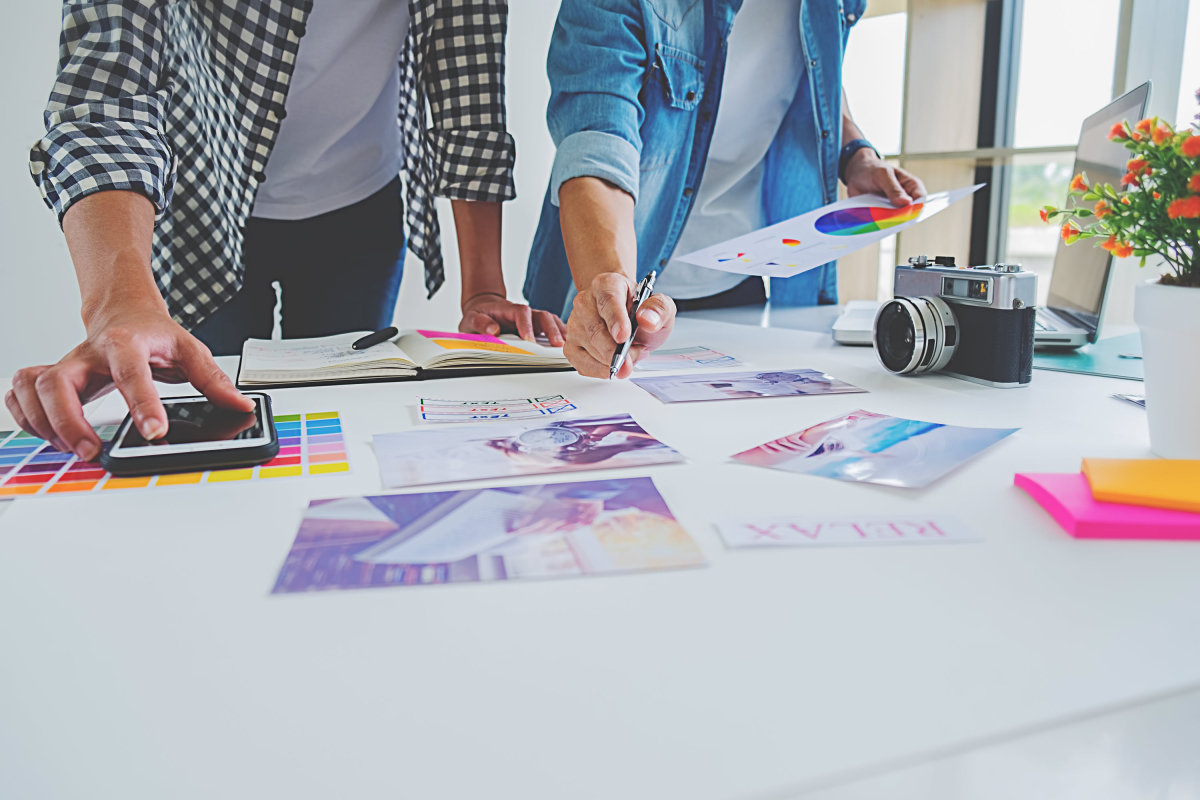 Differentiating Yourself from Competitors
In today's digital world, there are likely many other businesses offering similar products or services to yours. Strong branding can help you differentiate yourself from these competitors and make your business more memorable – as well as make marketing strategies more likely to succeed.
When customers are faced with multiple choices, they will opt for the one that resounds most in their minds – which can be your business if your brand personality and design are unique. Implementing effective marketing campaigns can also improve brand positioning in relation to competitors.
Generating Leads and Sales While Building Trust
A strong branding identity can ultimately lead to more leads and sales for your business. If customers are familiar with and trust your brand, they're more likely to do business with you. By increasing brand awareness and creating a favourable impression of your brand, you can encourage customers to purchase your product or services.
With more favourable impressions, you can start to build brand loyalty. When customers know AND trust your brand, they will be much more likely to choose your business over others. This makes an effective brand strategy critical to making sure clients and customers trust who you are and what you provide.
Get Your Branding Identity Design Done Right by Organik Web
A brand identity is important for any business – big or small. By having a strong branding identity, businesses can improve brand awareness, build trust and credibility, differentiate themselves, and generate leads and sales.
If you're looking to create or enhance your branding identity, Organik Web has the skills and knowledge to make it happen. We are driven by a desire to get businesses the results they want while maintaining what makes your business unique. Get in touch with us today to find out more about what we can do for you.