The internet allows businesses all around the world to have their own websites for many different purposes. Website design has evolved in a way that makes promoting goods and services easier than ever before – and one area in particular that has boomed is eCommerce.
Australia has a thriving eCommerce market, with businesses of all sizes beginning to sell online, with more joining that group with an eCommerce site every day. Choosing the right eCommerce platform is essential for success, but with so many options available it can be difficult to decide which one is best for you.
In this article, we will take a look at some of the most popular eCommerce platforms in Australia and compare their features so that you can make an informed decision about which one is right for your business.
What is an eCommerce Platform?
An eCommerce platform is a piece of software that allows businesses to sell products and services online. A good eCommerce platform will provide everything you need to create an online business store, including a shopping cart, payment processing, shipping and tax calculations, and order management.
There are many different eCommerce platforms available, each with its own set of features and pricing options. Some platforms are better suited to certain types of businesses than others – and some offer their own web hosting services – so it's important to choose one that will work well for your particular business needs.
Why Should I Consider eCommerce for my Business?
There are many reasons to consider eCommerce for your business. Perhaps you sell products that are best suited to an online environment, or you want to reach a larger audience with your product or service. Maybe you have a brick-and-mortar store but want to supplement your income with online sales.
However, the main reason eCommerce is a good move for businesses is the sheer number of potential customers available. Excluding shopping for groceries, 75% of Australians shop online, with browsing time between 4 and 5 hours each week.
With so many people looking online for their shopping needs – or simply to browse available products and services – having an existing website that functions as an eCommerce store will allow your business to reach a significantly broader audience. This also has the added benefit of strategies made by marketing tools much more effective.
What Are the Different Types of eCommerce Platforms?
There are two main types of eCommerce platforms: hosted and self-hosted. Hosted platforms (sometimes called turnkey solutions) provide everything you need to get started selling online, including web hosting, shopping cart software, payment processing, and customer support.
Let's take a look at the biggest and best eCommerce platforms to see how effective they are at creating and running an online store.
WooCommerce
WooCommerce is a plugin available for WordPress websites, giving eCommerce capabilities to an already existing site. It powers over 30% of all online stores, making it the most popular eCommerce platform in the world.
WooCommerce is highly customisable, with endless themes and plugins available to change how your store looks and feels. You can also use WooCommerce with a WordPress website you already have, meaning you don't have to start from scratch like with other platforms. Some popular brands using WooCommerce include Coca-Cola, Sony, and Nike.
Pros
Completely open source eCommerce platform, allowing for easier customisation
Large community to assist with support
Great flexibility
Cons
Too many plugins can negatively impact performance
Some extensions require additional payments
BigCommerce
BigCommerce is one of the leading eCommerce business platforms in the world, packed with a range of features and themes available to match your online store with your brand as closely as possible.
It's known for being easy to use and having a wide range of built-in features, such as product reviews and abandoned cart recovery. BigCommerce is also one of only a few eCommerce platforms to offer 24/7 support, meaning you can always get help when you need it.
It also contains built-in SEO tools and features to increase organic search exposure. Some of the world's biggest brands build with BigCommerce, including Razer and Casio.
Pros
No additional transaction fees
Easy to use
Excellent customer support
Highly customizable
Cons
Limited number of free themes
Can be expensive for larger stores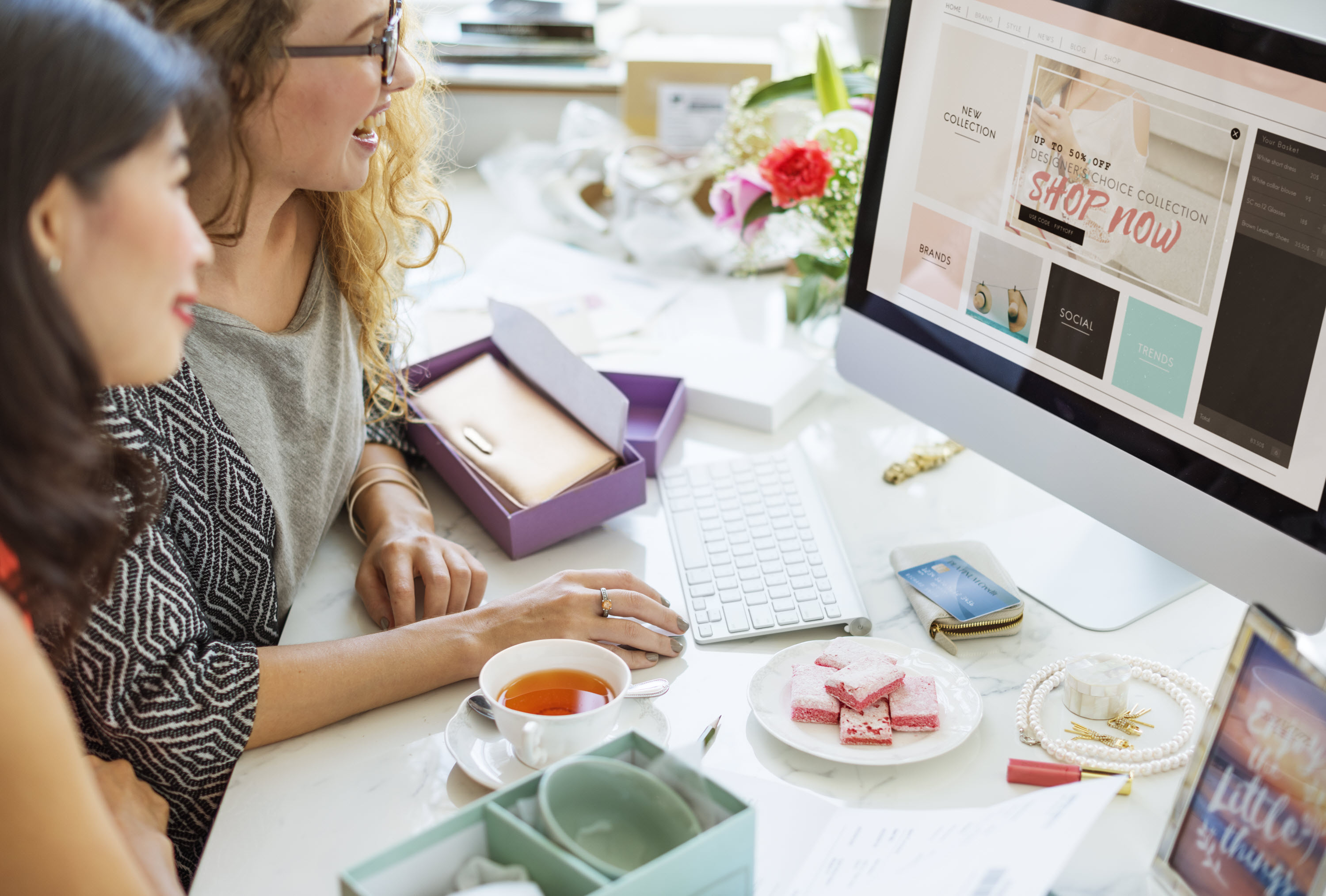 Shopify
Shopify is another of the wildly popular top eCommerce platforms available to businesses right now. Allowing seamless connection to multiple channels alongside the main website – being able to sell on Instagram, eBay, Facebook, and more – it allows for maximum brand exposure when you start selling online.
Shopify has a diverse selection of themes to choose from, as well as a wide range of third-party apps and plugins to provide more advanced features to customers. Some popular brands using Shopify include Gymshark, Fitbit, and Red Bull.
Pros
Connect to multiple channels with ease
Plenty of themes and plugins available to improve eCommerce functionality
Popular among many well-known brands
Cons
Like BigCommerce, it can be expensive for larger stores
Wix
Wix is a popular eCommerce platform that is known for its ease of use. You can create a store with Wix without any prior experience and it has a range of features to help you do so. One downside of Wix is that it can be harder to customise your store once it's created, as opposed to platforms like WooCommerce which are open source.
Pros
On-fly-editing lets you see immediate design changes when they're made
Beginner-friendly means it's easier to set up than other eCommerce solutions
No coding experience required for the website builder
Cons
No stock management alerts when product stock gets low
Less customisation and flexibility than other platforms
SEO is harder to perform with Wix
Squarespace
Squarespace was originally a simple content management system (CMS) before they added their eCommerce platform – known as Squarespace Commerce. Known for its user-friendliness, it has a range of features to help you create a professional-looking store, but like Wix, it can be less flexible than other platforms once your store is created.
Pros
No need for any coding knowledge
Very user-friendly
A custom domain for your website is included with your purchase
Cons
Less flexibility than other platforms
Pricing can get high quickly
Limited payment options for an eCommerce solution
What is the Best eCommerce Platform Australia-Wide?
After looking at a selection of popular eCommerce platforms, it's clear that there are different choices to consider depending on what you want out of your online store.
For those who want an eCommerce platform that is simple to set up and doesn't require any coding knowledge, something like Shopify or BigCommerce could be the best option for you. If you need more flexibility or are planning on expanding your store in the future, then a platform like WooCommerce might be the better choice.
Talking to a web design and development expert can help you discern the main factors that are most important to your business, which can help making an eCommerce website a simpler process.
Get Your Website to Give You Results with Organik Web
With plenty of knowledge and experience designing and developing eCommerce websites across multiple platforms, the team at Organik Web is ready to give you the online store you've been dreaming of. Our developers are driven by a desire to see results, and we put that drive into all of our work.
If you're wanting to get your business online with an effective eCommerce website, contact our team today to find out how we can help.